Special Olympics aids in the physical, social and psychological development of the athletes.
The mission of Special Olympics Ohio is to provide year-round sports training and competition opportunities for children and adults with intellectual disabilities. Through successful experiences in sports, individuals gain confidence and build a positive self-image which carries over into their home, job and community.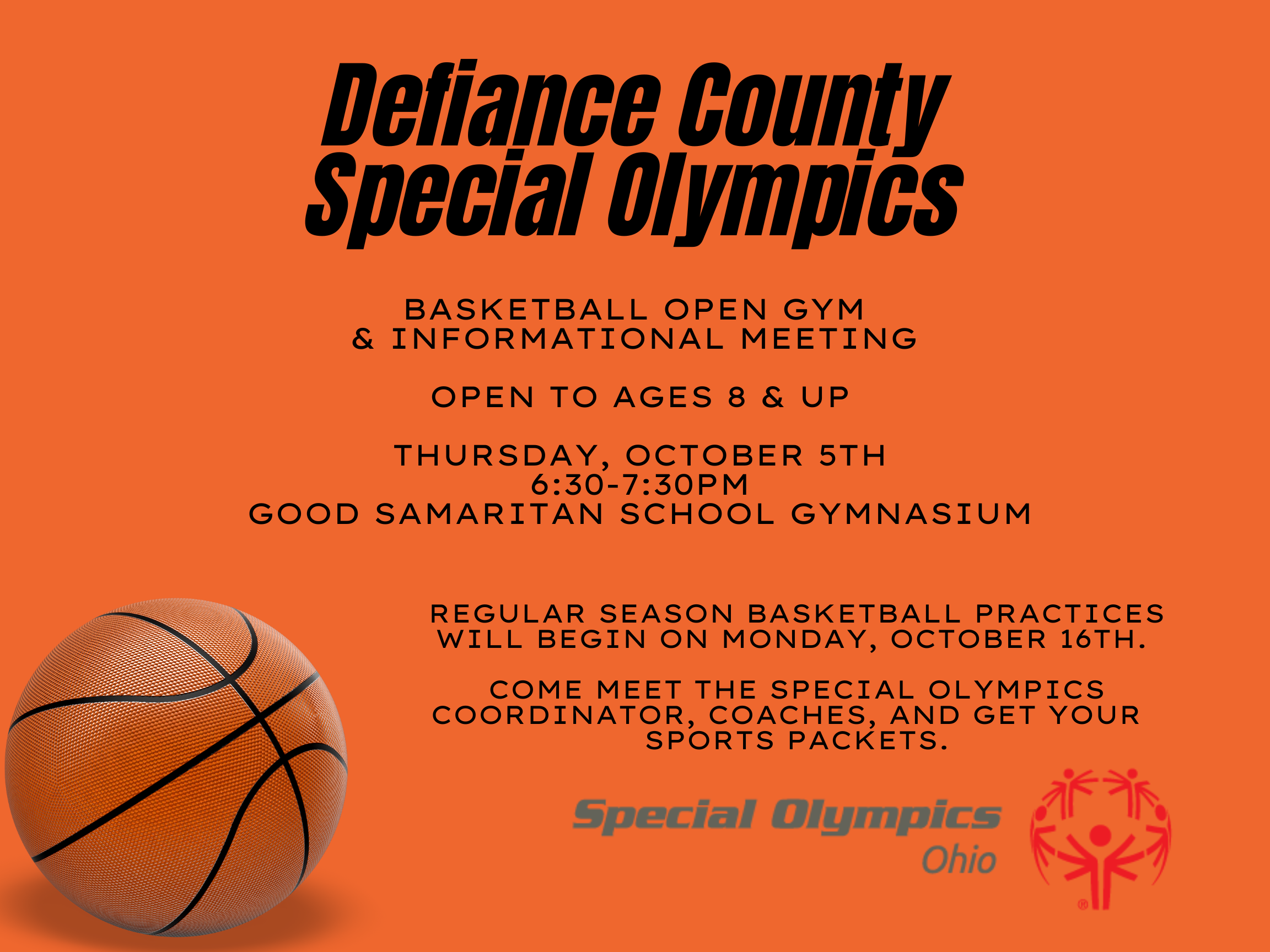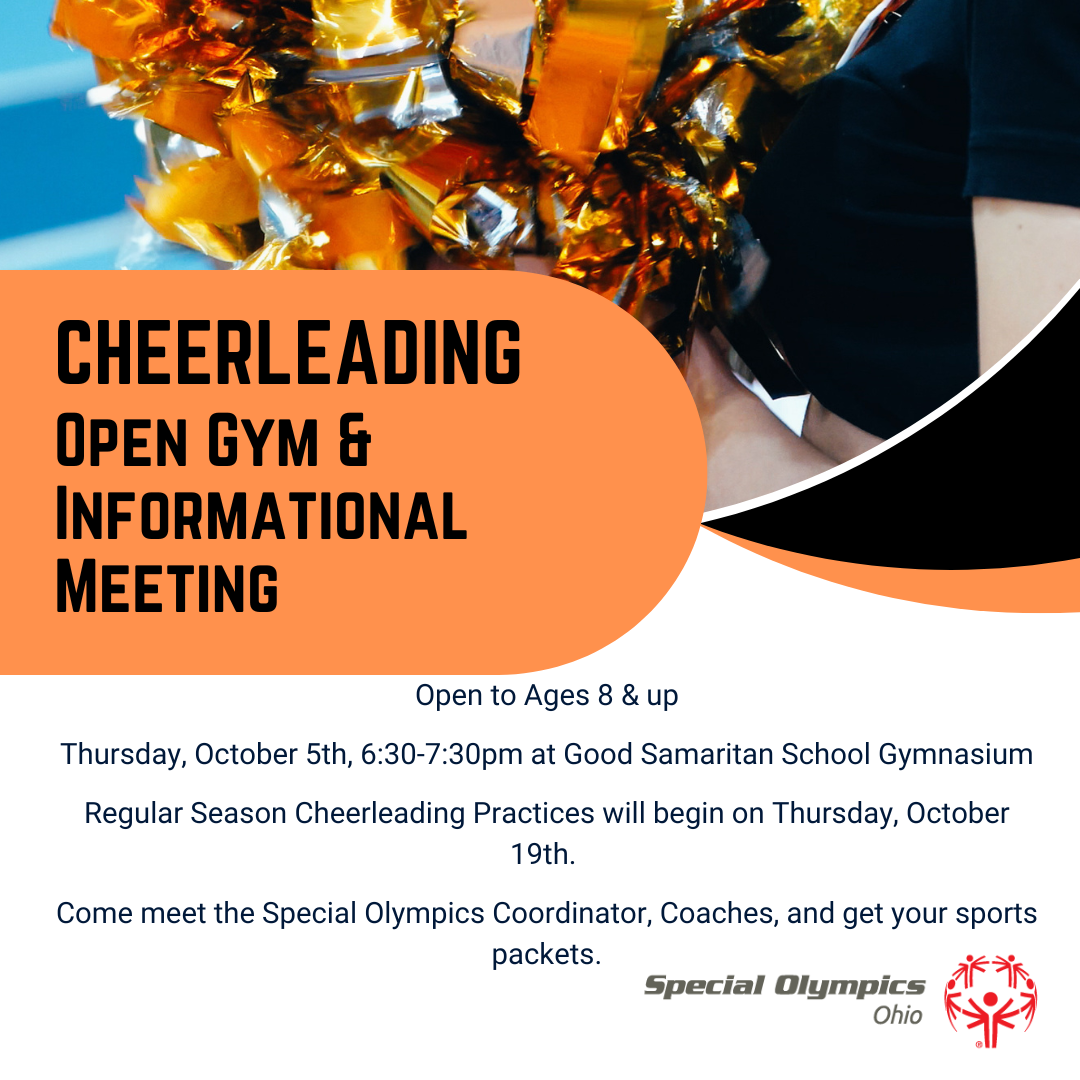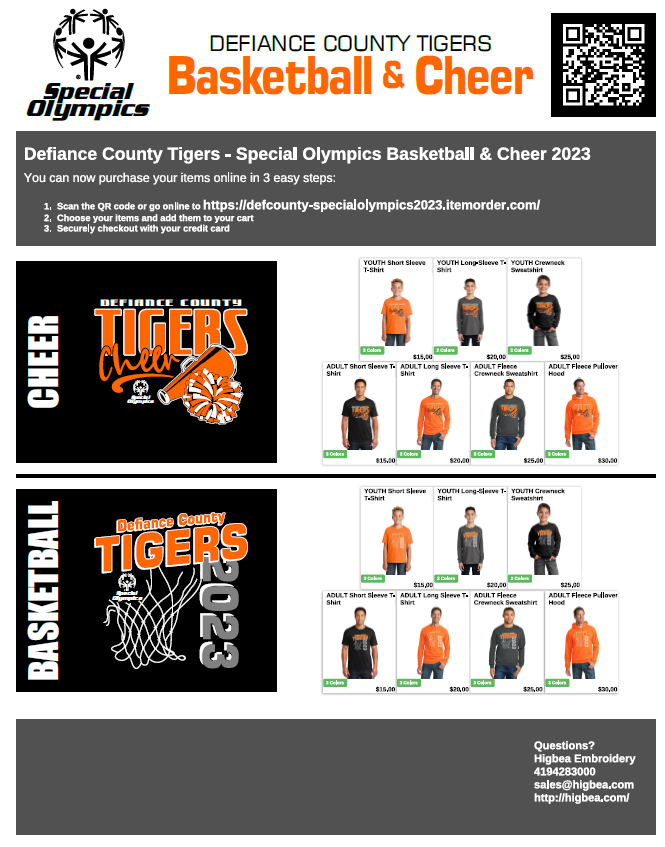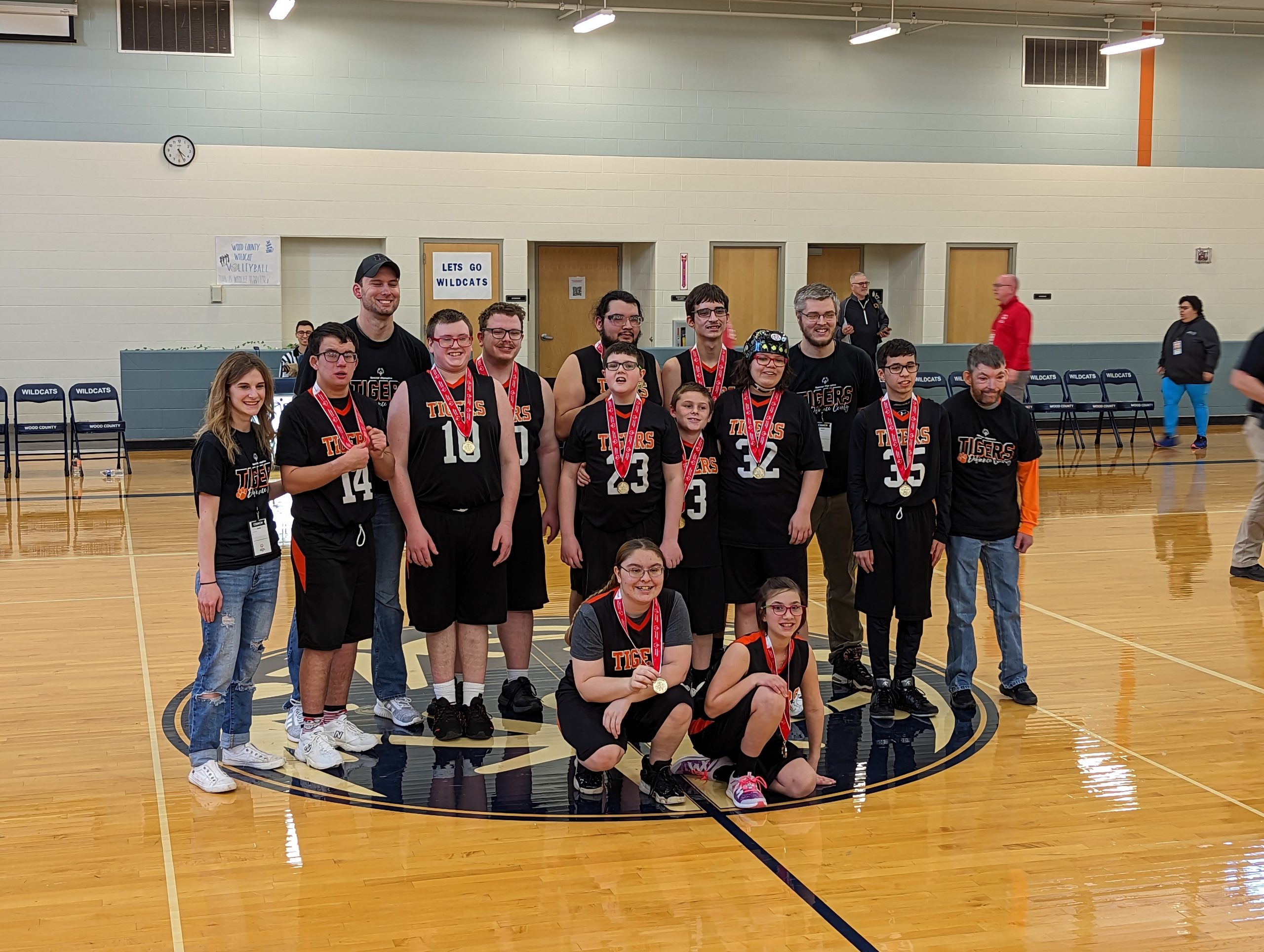 The Defiance County Special Olympics Tigers School Age Team became the Division 2 State Champions at the 2023 Special Olympics Ohio Winter Games!
Athletics
To be eligible for Special Olympics an athlete must:
Have a developmental disability.
Be eight years of age or older.
Have a valid physical examination and information release form on file.
Be a member of an accredited local Special Olympics organization.
Download all the forms you need to get started by clicking on the forms tab.
Volunteers
Volunteers are the backbone of Special Olympics. Each year over 11,000 individuals donate their time to provide the sports training and competition opportunities in Defiance County and across the state. Whether you are interested in coaching, officiating or assisting with an event, we have ample opportunities for you to get involved.
Event Volunteers
Special Olympics would not exist without the time, energy, commitment and enthusiasm of volunteers. Volunteers are sought year-round to assist with sports competitions and special events. Volunteers are given a brief orientation prior to events and most volunteer positions are easy to learn. No experience is necessary. Some volunteer opportunities include:
Athlete Escort – help athletes find their events during competitions.
Scorers and Timers – help with timing and scoring at sports competitions.
Awards Presenters – distribute awards to the athletes after the competition.
Spirit Section – groups who attend events to cheer the athletes in competition.
Sports Officials
Registered/sanctioned officials are always sought for competition at the local, sectional and state levels. Sports rules for Special Olympics events are the same as they are for competition for able-bodied sports programs with a few possible modifications. For example, high school federation (OHSAA) rules are followed for Special Olympics basketball and TAC rules govern athletics.
Coaches
Special Olympic coaches provide the skills and spirit that help define a true athlete. They are role models, character builders and give athletes awareness of their own worth, ability and courage. Participation is seasonal by sport. Some head coaching positions are paid positions under contract.
 Special Olympics coaches:
Assist athletes in learning new skills and applying them to competition.
Encourage confidence and self-esteem through sport.
Obtain, with help from the Special Olympics Coordinator, necessary facilities and;
Equipment for training.
Recruit assistant coaches when needed.
To be considered as a head coach you need to be a minimum of 18 years old. To help as a assistant coach, you need to be a minimum of 14 years old.
Support
Special Olympics Defiance County is a non-profit 501(c)3 corporation funded through private and corporate donations and fundraising projects. In addition to monetary contributions, Special Olympics also accepts a variety of in-kind donations of goods and services. Special Olympics is not a United Way agency and does not receive any federal funds. Donations to Special Olympics are carefully managed so that the athletes benefit the most from the program. Nearly 99 percent of funds raised go directly towards programs and services for the Special Olympic athletes. Generally donations are tax deductible. For more information on how to donate locally, please contact the Special Olympics Coordinator.
Fundraising
Volunteers are needed to help raise funds and awareness for local Special Olympics activities. The funds raised pay for items such as the cost of training athletes, uniforms, housing, meals and transportation for events.