Children, birth through age two, with developmental disabilities and/or developmental delays may qualify for Early Intervention Services.
Families enrolled in the Help Me Grow Early Intervention Program have access to a core team of professionals to assist them with the development of their child.
The team consists of Service Coordinators, Developmental Specialists, an Occupational Therapist, Speech Therapists, and a Physical Therapist. Every family will chose a Primary Service Provider (PSP) from the core team that will act as their primary contact for all of their developmental services. The whole team meets on a weekly basis to discuss the individual needs of the families and to support one another by sharing their individual expertise. So in essence, every family has access to the full team, because their PSP can ask for support from any of the team members during the team meetings.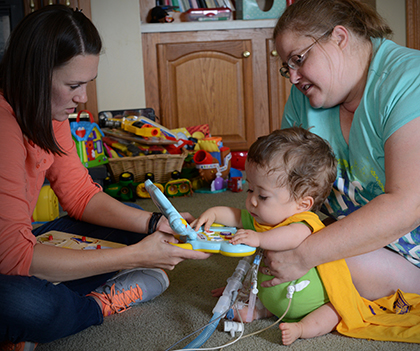 What can I expect from Early Intervention services?
All of our services are provided in a natural environment. A natural environment can be in the home or any other community setting the family chooses. The PSP will assist the family in developing strategies to assist with their child's development using everyday activities and routines. The therapy services families receive through Early Intervention look different from those the family may receive in a hospital setting, but are just as effective. Early Intervention does not provide medical model therapy. Early Intervention therapy focuses on teaching the parents and caregivers methods of how to enhance their child's development, rather than the therapist simply working with the child. By teaching the parent or caregiver methods on how to enhance their child's development the child has the opportunity to practice their skills several times throughout the day or week, rather than only doing therapy for 30-60 minutes per week with a therapist. In addition, skills are practiced during everyday routines the family already have established, which allows the child to practice in the context of real life rather than in a hospital or medical center therapy room.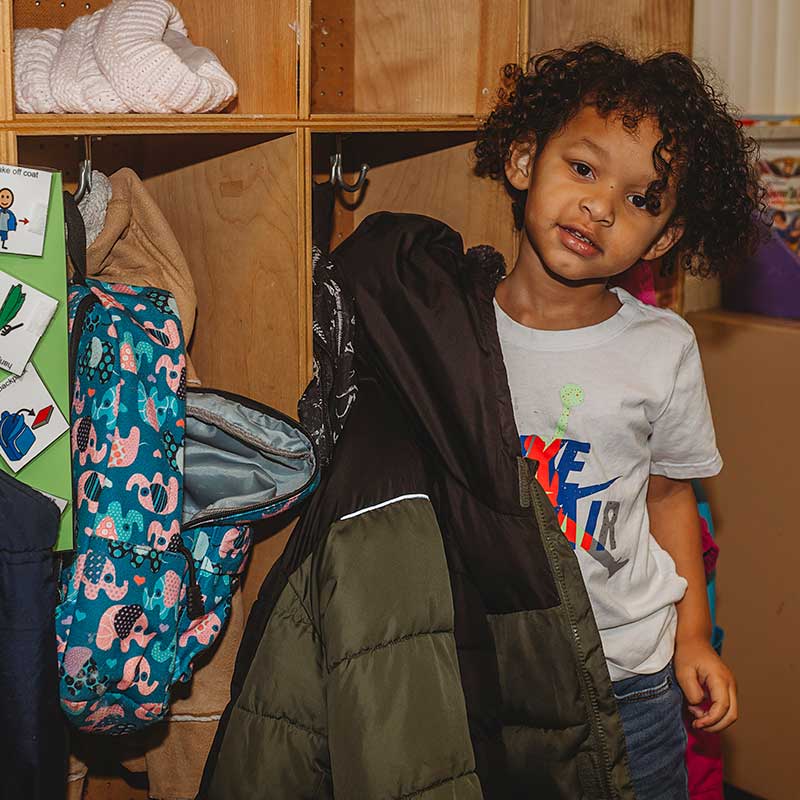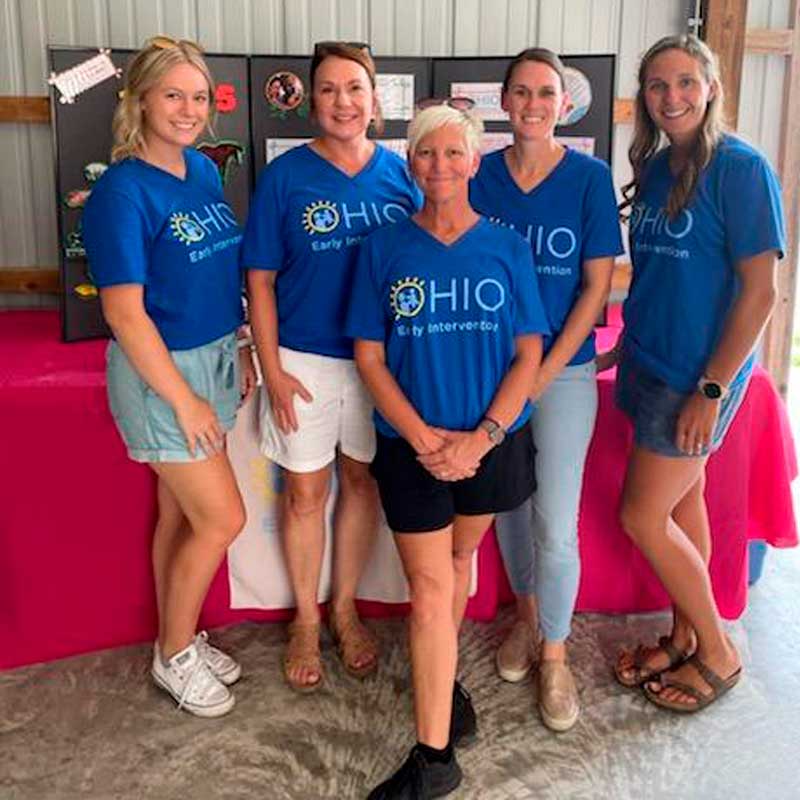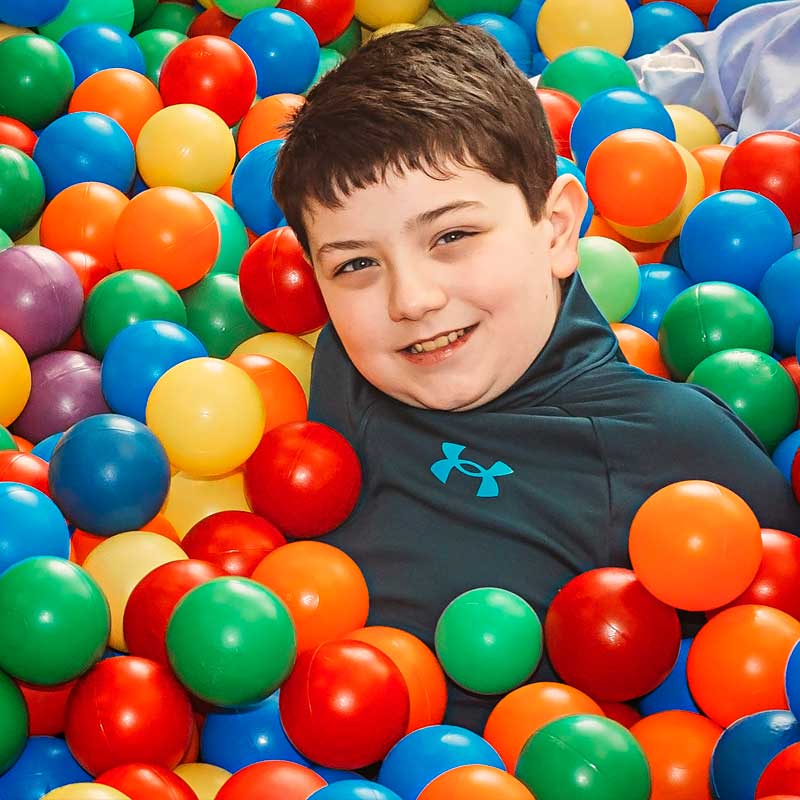 How often will my child receive services?
The frequency of services is dependent upon the support needed by the family to reach their outcomes. This differs with each family and can change depending upon the outcomes the family decides upon. Some families may feel comfortable following through with the strategies provided to them and only may require their PSP to check on them two times per month or less, while others may want more frequent visits to ensure they are implementing the strategies correctly.
How do I enroll my child in Help Me Grow?
Parents/caregivers can refer themselves for services by visiting www.hmgnwohio.com. All referrals run through here before they come to us, so any family wishing to enter into Help Me Grow should send their information through the HMG website.